Imagine your life as one big glamorous adventure. Then imagine that while you're on this adventure, you're actually also doing what you love with such enthusiasm that it inspires everyone around you to be creative, passionate and driven. The person you're now picturing is Marie France Van Damme, the Canadian-born, Hong Kong-based fashion designer whose eponymous line of chic, stylish resort wear is self-inspired and influenced by her travels, lifestyle and personal style. Each piece is exquisite and seasonless and reflects the many lives she lives: from simple, flowy dresses that are reminiscent of her home amidst the palm trees and sea breezes of Hong Kong to metallics and neutrals that are so versatile they can go from beach to boardroom easily. Van Damme is the true definition of #girlboss: she cleans her design studio to decompress (her greatest gift? A Dyson vacuum) and has no problem getting her hands dirty in any of her shops. She's also only missed 2 days of work in 36 years. 2 days. 36 years. So yeah. She's also gorgeous, madly in love with her husband and incredibly confident. Let's all pay attention. Welcome to Marie France's week. 
Instagram, Facebook — as much as I don't like any of it, I'm not sure how I could live without it! I use social media for my business, and follow some fashion luxury brands including Chanel and Valentino. I follow my friends Elad (L'Objet) who posts beautiful pictures of the things he designs, Linda Fargo (Bergdorf Goodman's) who is not only talented but beautiful, and Alber (ex Lanvin),  just to name a few.
I have also discovered wonderful people who follow MFVD and I follow them in return. I follow women from all over the world and can say that I have many fabulous girlfriends whom I have never even met!
I need my daily dose of BOF. For me it's the most important Fashion news subscription. I also get my Daily (Daily Front Row ) every morning and read it with all my other emails at breakfast. I also read WWD to keep in touch with the industry.
My journalist girlfriends also tell me they have lost their jobs as fashion writers. No one wants to read anymore. Some had to convert themselves to Instagram bloggers. I'm still an old fashioned girl, though. I can't leave my bed without flipping through the channels, Bloomberg, CNBC, CNN etc.
I understand the fascination behind social media — the good and the bad. A girlfriend at Chanel once said to me that it breaks her heart when an Haute Couture customer blasts a photo of herself while she's trying on a few outfits in the fitting room becasue it only discourages other Haute Couture customers to buy any of those pieces.
I love all the rooms in my house but I especially enjoy my kitchen, which is equipped to cook dinner for 20-30 people with 12 hot plates and three fridges, a cold room and a small wine room. I also enjoy spending time in my smaller kitchen where I keep all my vases and arrange my flowers on the weekend, and I love my small library with its huge day bed — books are my peche mignon (guilty pleasure).
I have been collecting Chinese contemporary art for the past 20 years. I bought many pieces of antique furniture in China in the 90's, as well as numerous Buddhas over the years, so my home is a perfect mixture of East meet West. Actually everything in my life, including my collections are inspired by both worlds. My home is close to the sea, surrounded by palm trees, and the way I dress is a reflection of that life: simple, flowy, comfortable dresses that you can slip on in a second. I call them my "hostess'' dresses.
You need to build a beautiful home to ensure that your husband will come running home every night. You need to put great food on the table, and most importantly you always have to look your best. I've been married for 35 years , so there is something I must be doing right ...
My collections are very much resort and Dolce Vita-inspired. I love the timeless shape of the caftan. The caftan embodies elegance. It holds allure, beauty and mystery and can be worn absolutely anywhere from resort to beach to dinner. Our 2017 collection explores the glamorous roots of resort wear with a muted palette of silver and nude, and hints of platinum and gold metallic sparkle. Signature pieces like our Boubou caftan provide instant glamour.
In Paris, I love to visit my friend Jonathan (Jay Ahr) someone with whom I collaborated this month to introduce a new capsule collection of elegant metallic clutches – a re-interpretation of his classic Milk Bag (Its name is an acronym for what the bag can carry: money, iPhone or ID, lipstick and keys). We used soft hand braided leather, in sophisticated metallic colors to match our silver bronze gold and black pieces . We created the baby clutch for day and night, a big clutch for work, and I had to have a Caba — the workbasket of Provencal women which is perfect for work, beach, travel, and it holds my dog Boubou. My Caba has become my favorite bag.
I also love Gianvito Rossi for shoes; Necklaces and earrings by Iraj Moini and Verdura. I also love everything snake, like the Bulgar Serpenti collection If we can post expensive pieces then
Bulgari Serpenti collection and I love Bucellati rings.

For bags I love Hermes bags (and vintage jewelry) and Nancy Gonzalez croc clutches.
 
I try to spend as much time as I can with my husband and children in Phuket on our boat. We have discovered some beautiful small deserted white beaches going down to Malaysia. The water is turquoise blue and the weather is always warm. If I'm looking forward to peaceful and restful time, that is my choice of a holiday. I just need a carry on travel bag (I made an MFVD one for that purpose). I stuff it with 10 lightweight caftans that I can dress up or down. If I go to one of the Resorts for dinner (Amanpuri, Trisara or Datai) I'll wear one with high heels and a big piece of jewelery.
And in case you are in Thailand, and you don't have the right things to wear for your beach resort holiday, I now have 3 stores in that great country!
There is no place like St Petersburg during the White Nights Festival which runs from May through July. The wealth of culture and history and beauty never ceases to fascinate me. It would take 10 years to make it through all of L'Hermitage. 
There is no place like Marrakesh for the warmth of its people, the food, the desert. It has been and is always my biggest source of inspiration. My favorite breakfast in the world would probably be the one at La Mamounia (the hotel was refurbished a few years ago, and it is definitely worth a visit). But whether it's a beach holiday, a cultural holiday, or a complete depaysement holiday, I always select around 10 pieces in my wardrobe and mix and match them to become 20 outfits, I keep colors to black and white and neutrals so I only need one pair of sandals or shoes. My City Pyjama can be worn from day to evening. Pair with heels, statement earrings and a precious clutch to take you through the night. 
When I get on the plane, I'll put cream allover my body and face and repeat this as often as I wake up during the flight (I'm often on a 13-15 hour flight). I like Creme de la Mer products for body and face, or else I'll use vaseline with a few drops of Clarins l'Orchidee Bleu mixed in. I wish I could say I only drink water and lots of it and eat very little, but I do enjoy a few glasses of champagne and more! Always leave the plane wearing a big pair of sunglasses (I wear my Oversized Rectangle Sunglasses), lip gloss and the Wonderglow Primer from Charlotte Tilbury. I discovered her beauty products and make up and love them.
When I travel to LA, I always go to Dr. Lancer on Rodeo Drive. I will be there again in time for the Oscars to host a trunk show and private fittings for the my new collection, but I'll make sure to book several hours with him. He makes me look 10 years younger in a day.
But this is all about being pretty on the outside. I was a dancer as a young girl, and I'm still as disciplined today as I was then about what I eat and drink. I have a trainer that comes to my office three times a week — I'm almost as flexible as I was 40 years ago. I have never stopped working out, but I never do anything extreme. I don't believe in diets, in all those new fads. It's really very simple: eat less, eat well, work out — every day of your life for the rest of your life! Except on Sundays when we should all indulge. 
From my book (R.S.V.P.) Simple Sophistication. Effortless Entertaining, I always suggest that food should be the simplest part of the equation. An easy way to entertain is to buy great cheeses and do just one fantastic tray of different options with fresh figs, apples and pears and serve it with an excellent wine. In London, I have a small apartment in a great neighborhood called Marylebone, which has many quaint shops. One of my favorites is La Fromagerie (2 - 6 Moxon Street, London W1U 4EW) which has a truffle brie to die for and they only make it on weekends. I bring it over as a gift to friends. They love it and I always take one back to Hong Kong.
For those who cannot cook, there are great take away places in every city. Just make sure to make it look like your own. Display in your best dishes and throw tons of fresh coriander, mint r parsley on the food. I learned about Moroccan cooking in my late teens. When I entertain for more than ten people and I want to enjoy the company and not be in the kitchen, I'll serve several Moroccan dishes, and that is always a success.
(R.S.V.P.) Simple Sophistication. Effortless Entertaining (Thames & Hudson)
Fusing understated elegance with the dramatic Asian aesthetics of her Hong Kong home, Marie France reveals the secrets of successful entertaining with a forward by Francois Curiel, President of Christies Asia. 
Everyday, I am reminded of human trafficking and slavery. I live in Asia and am surrounded by women who are desperately looking for a better life, only too often to find themselves involved in prostitution in one form or another; exploited morally and physically by an employer. These young women should be incentivised and supported to get an education to learn relevant skills that will enable them to contribute to society. One day, I hope to devote all my time to this cause. If you are looking for a way to help fight against human trafficking on a global scale, CNN has put together a list of organizations that are working to end it. EDOF and CNN have also joined forces to end modern-day slavery, and you can read more about that here. 
Featured Posts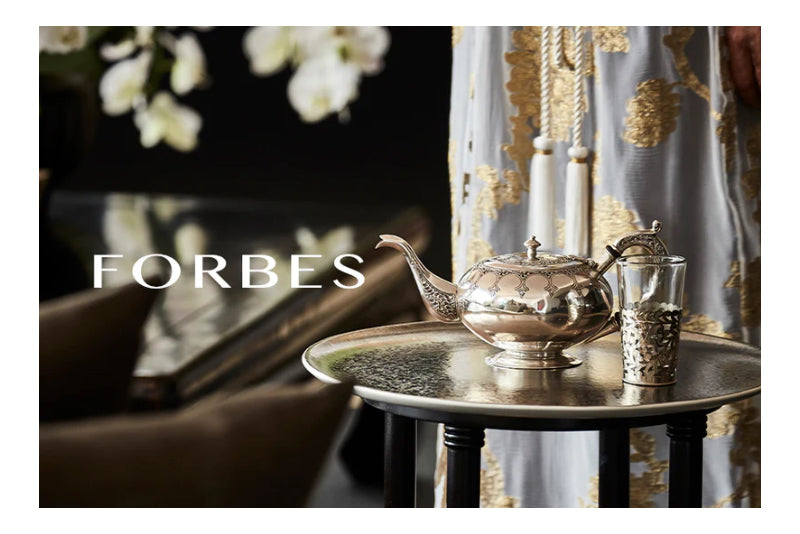 Fashion Designer Marie France Van Damme Launches 'Curated By MF,' A Globally Inspired Home Decor Platform And Line Emma Reynolds Marie France Van Damme is a Canadian-born resortwear designer based in...
Read More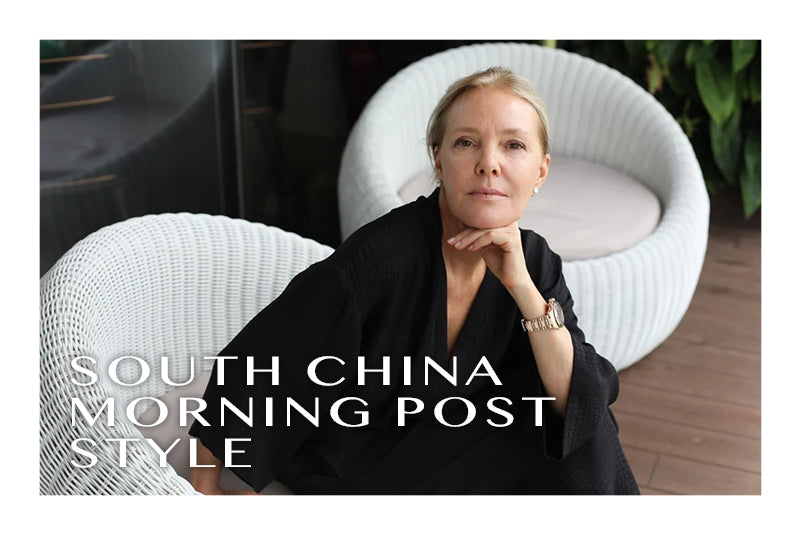 Beyoncé swears by it: Marie France Van Damme designs luxury resort wear that celebrities flock to buy  After working with fashion retailers Marks & Spencer and Saks Fifth Avenue, then...
Read More