Profile |
Charlize Theron has worn one of her bikinis: the luxury resort wear fashion designer with a Hong Kong property empire on the side.
Marie France Van Damme went from being a budding ballet dancer in Canada to manufacturing garments in Hong Kong to running her own luxury resort wear label
Even greater than her passion for fashion is her love of designing homes – she's flipped over 100 houses and rents out about 30
I come from a French-Canadian family and was born in Montreal in the late 1950s. I was the only child from my father's first marriage, and he had two sons from his second marriage.
My father taught mathematics and my younger brothers are academics; they have two PhDs each. As a child, I went to Collège international Marie de France. When I was 14, I became passionate about ballet and begged my parents to send me to Rosella Hightower (dance school), in Cannes.
The girls were amazing dancers, but by my second year, I realised I was never going to be a great dancer. I went back to Montreal and got into gymnastics and started doing intense training, hoping to join the 1976 Olympics in Montreal, but I dropped out; it was too intense.
Discovering fashion
My mother remarried an American who was a consul general for Costa Rica. He had a daughter three years older than me and I did a year at the same school as her in Strasbourg (in France) and then I went to Université du Québec à Montréal, to study business.
In 1976, the teachers at the university went on strike, so I got a job as a receptionist in a French-Moroccan-run fashion house, which was working with an English company called Fenn Wright Manson and manufacturing in Hong Kong. 
I didn't intend it as a serious job, it was just to pass the time until I could go back to university after the strike, but I fell in love with the fashion business and then got involved in sales with department stores.
The fashion industry in those days wasn't glamorous, it was a merchant job, and when I told my father I wasn't planning to go back to university, he was so disappointed.
I started to travel to New York for work and in 1981 began travelling to Hong Kong, preparing orders for the Canadian market. I was introduced to a knitwear supplier, who was originally from mainland China and had worked his way up from messenger to factory owner. He wanted to have an office in New York and asked if I'd set it up. I did.
Love at first sight
I started working with Macy's and Saks offering private labels. In those days, there was no fax or DHL or FedEx, so when you came to Hong Kong on business you came for two or three weeks. I stayed at the Regent Hotel, where businesspeople from New York City would stay.
I'd work all day in the factory and then come back to the hotel where everyone would meet for drinks. Hong Kong was even more buzzy than New York, the city never slept.
One gorgeous day in 1982, I suggested to my assistant we spend the day at the pool. I noticed a good-looking man I'd seen the day before in the lobby and pointed him out to my assistant. An older gentleman I was working with overheard me and said that he worked with the man's father in Belgium and he introduced me to him.
Alex was also in the garment industry. We got married after three months and we've been married for 40 years. In those days, a lot of people met their husbands at the Regent.
Alex said he didn't want to move to New York, and I said I didn't want to move to Belgium, so we decided to live in Hong Kong. My husband and I set up a little factory in Kowloon Bay and had an office in Belgium.
Working mum
I started designing for the French market, working for a large mail-order customer, La Redoute, as well as designing and producing merchandise for our own warehouse in Brussels to sell to the mom-and-pop stores.
Sometimes if we ran short of fabric, my husband would drive his Rolls-Royce to Sham Shui Po and we'd load up the car with bolts of fabric and drive back to the factory.
My three sons – Simon, Alexi and Sacha – were born in the 1980s. I worked through all my pregnancies until the very last second, and the minute I could get back on my feet I'd be back in the office. I took my kids everywhere with me when I worked.
The great flip
Even greater than my passion for fashion is my love of designing homes. In the early 1990s, we bought a house not far from where we lived in Clear Water Bay for HK$2.3 million, which was a lot of money at the time. My husband and the kids painted the house.
A man was driving past and asked if the house was for sale and we flipped it at HK$5.2 million. In a couple of weeks, we'd doubled our money, just by painting it. In those days, you could get a 95 per cent mortgage, so you only had to put 5 per cent down and you could sell it even before the house belonged to you.
My husband would go around and buy houses and I'd make them up. We bought and sold over 100 houses and the ones we really liked, we'd rent. Now I've got about 30 places.
In 2003, [the] Sars (severe acute respiratory syndrome) [epidemic] came and that's when the prices really went down, and we could buy. 
Buying the base
In 1993, I bought a 20,000 sq ft (1,860 square metre) space in Kwun Tong [in Kowloon] to do manufacturing. The following year, I went to Shenzhen [in southern China] and met a really nice gentleman who had lots of machines in an old factory building.
We became partners – I fed him the orders, the merchandise was fantastic, and it meant I could manufacture from 10,000 pieces to hundreds of thousands of pieces. I was very lucky, we were partners for 25 years.
I used the Kwun Tong space as a showroom and had a sample room and staff to make the samples. Buyers would come at least twice a year, I'd put the kids to bed, and we'd go out until 3am.
Life of luxury
I worked for Marks and Spencer's for four years, but it destroyed me. I went to Paris with a friend to a place where they sell brands. The cheapest brand was €65 million, so I decided to start my own brand.
I was spending a lot of time in Phuket at resorts and every time I went, I was frustrated because I could never find what I was looking for to wear, so I decided to start making resort clothes for myself and thought perhaps other people might buy them.
I did a small collection of very luxurious resort wear. My first order was for three lots of eight pieces. The secretary said to me, "US$500 is that wholesale or retail?" and I said that's retail. It could have been US$1,000; it didn't make a difference. I realised in the luxury market you set your own prices, it either sells or it doesn't; it's a whole different business.
By 2015, I said goodbye to my last manufacturing business, and focused on my own brand, Marie France Van Damme. I started with Harrods and Bergdorf Goodman and that's how I changed my business from private label to the luxury business.
Family business
All my children are involved with the brand. Simon took over the website, marketing, communications. Sacha took over the financial side. And my other son, who was a golf pro in Thailand, started overseeing the stores there. I have a beautiful home and spend a lot of time there. I love to cook, it's my way of not thinking about work.
I need to get out more like I did before Covid and meet my customers around the world and acquire more of them. I can do a trunk show with 25 women for one or two days and they will become my customers. In this luxury business today that is how you have to do it. You have to look after your VIPs.
Featured Posts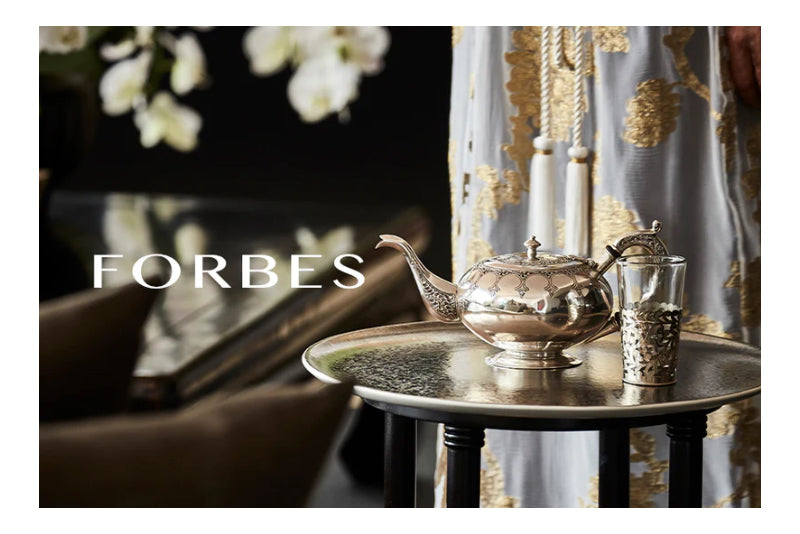 Fashion Designer Marie France Van Damme Launches 'Curated By MF,' A Globally Inspired Home Decor Platform And Line Emma Reynolds Marie France Van Damme is a Canadian-born resortwear designer based in...
Read More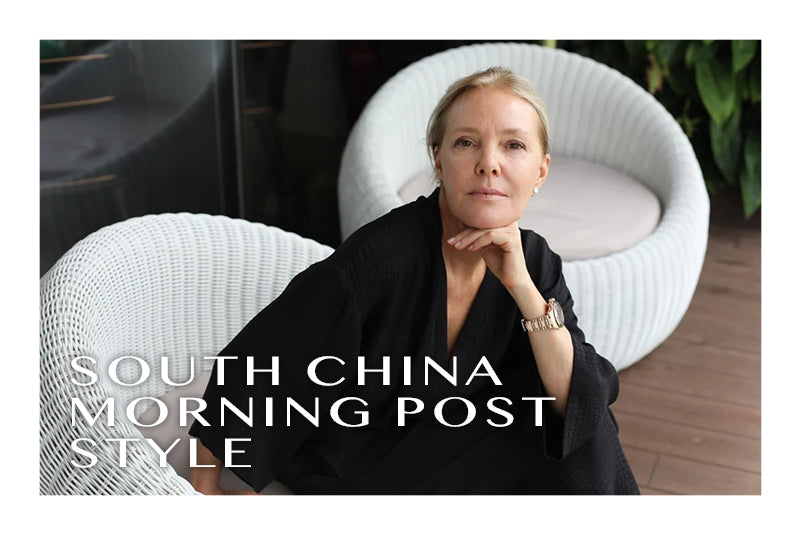 Beyoncé swears by it: Marie France Van Damme designs luxury resort wear that celebrities flock to buy  After working with fashion retailers Marks & Spencer and Saks Fifth Avenue, then...
Read More