We traipse the catwalks of Hong Kong's fashion scene with Marie France Van Damme, a world-renowned fashion designer originally from Montreal who has called Hong Kong home for over 40 years. Join us as she shares her story of how she got started in the fashion industry, why she rooted her business in Hong Kong, and the best ways to explore the city. 
"I dropped out of school. I did only one and a half years of university. And my family was very upset because everyone has PhDs in my family—they are all mathematicians and lawyers. And I wanted to have this career in the fashion business. I took a summer job in the fashion industry, and I was working for a fashion brand, and I didn't want to go back to university. I was passionate about it and then very quickly, I moved to New York.

"I remember my father was very upset because I didn't finish university. He wanted me to be so many things, I would still be studying right now, you know, 40 years later! I started my own company in New York in the late 1970s and invited my father to come to see my office. And also I took him on a trip to Hong Kong to see where I was producing the merchandise. So we did an around-the-world trip. He says that if I had listened to him, I would still be looking for a job. He was very proud of me that I launched this company at such a young age."
I came to Hong Kong for business. Early on, I would travel back and forth to Hong Kong from New York every five weeks. In those days, you didn't have a fax machine, you only had telex. You would have to come and stay here for two or three weeks at a time. 
"Business brought me here, but the reason why I moved to Hong Kong was for love. I met my husband in Hong Kong and my husband is from Belgium. And he said, 'I am sure you're going to love living in Belgium.' And I said, 'No, I am sure you're going to love living in New York City.' And he says, 'No, I am not going to New York City.' And I said, 'I am sorry, but I am not going to Belgium.' So we decided to just stay in Hong Kong—and we have been here for 40 years now."
"Back then, Hong Kong was a fabulous city. It's still a fabulous city now, but it was almost like Hong Kong was like a better New York. You had the buzz of the city. Hong Kong was a great city of opportunities in those days as well. But Hong Kong also has nature. It has the sea, it has the mountains. So you have the best of both worlds, which you didn't really have in New York—you would have to travel out for a few hours to be able to go to the beach. Hong Kong has the best of a busy cosmopolitan city. It's almost like a resort city."
"I like to walk. I think that in any city you go to, you should walk. That's how you discover a city. And the way I do it in Hong Kong is I spent a lot of time going to Sham Shui Po, I go to the Flower Market, and then I'll walk to all the other little streets where you have the fish market, et cetera. Just by walking, you discover so many little places. 
"And Hong Kong is changing every day. If you're walking from Central, you go to Soho, you're going all the way to Kennedy Town. I can walk for hours and hours. It's amazing how all these little new shops have opened. And there are so many places to visit, to see, and to buy from."
"One day, I called the management [of an upscale shopping centre in Hong Kong] and I said, 'Would you have a store for me?' And they said, 'I'm sorry, but who are you?' And I said, 'Well, I'm just starting a brand.' And they said, 'Please call back when you're actually selling to 35 different countries and a hundred different stores.' And three months later, I called them back, and I said to them, 'Oh, by the way, I am.'"
"Everything [for my brand] is made here [in Hong Kong]—that's really important. When I first launched the collection, I was actually surprised when a woman said to me, 'You can't call yourself a luxury brand because you're not made in France, and you're not made in Italy. You are made in Hong Kong.' And I said, 'Look, I'm very sorry, I do buy my fabrics from Italy and from France, but I live in Hong Kong. My life is in Hong Kong and I have all my seamstresses in Hong Kong. So it's made in Hong Kong."
Created in partnership with Hong Kong Tourism Board for the Hong Kong Super Fans campaign.
Featured Posts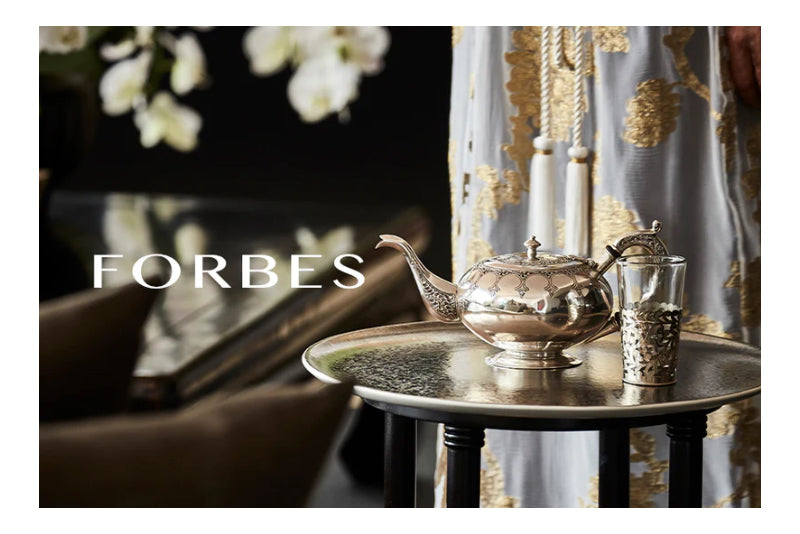 Fashion Designer Marie France Van Damme Launches 'Curated By MF,' A Globally Inspired Home Decor Platform And Line Emma Reynolds Marie France Van Damme is a Canadian-born resortwear designer based in...
Read More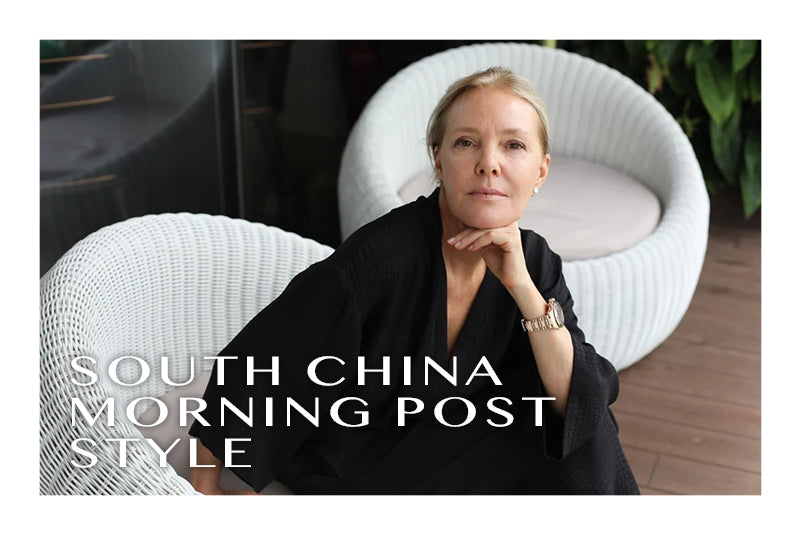 Beyoncé swears by it: Marie France Van Damme designs luxury resort wear that celebrities flock to buy  After working with fashion retailers Marks & Spencer and Saks Fifth Avenue, then...
Read More