Marrakech is a magical, exotic place. Marrakech has always been a fashion hot spot for designers, artists, and the modern-day jet set. With the recent opening of the city's new Musée Yves Saint Laurent, its allure continues to grow. The glamour in Marrakech is unsurpassed, as a result of its extraordinary culture and history. Although Marrakech is only a three-hour flight from London or Paris, it can feel like you are arriving on another planet when you get there.  It's a complete disconnect with the rest of the world, it's a cultural shock. 
I love it for the colours, smells, souks, riads (Moroccan palaces with interior gardens), food, people, warmth and lifestyle. I love to walk around every corner, as you always discover something new. I have been visiting Marrakech for more than 20 years. There is so much to see in this beautiful and enchanting city…
WHERE TO STAY...
There is a special history and connection for me to Marrakech and La Mamounia  (Avenue Bab Jdid، Marrakech 40040, Morocco) with its legendary location and blend of Arabic-Andalusian architecture and Art Deco style. Since its beginnings, La Mamounia has embodied all the refinement of Morocco – an oriental atmosphere comprising noble materials crafted with remarkable ancestral know-how, all of which combine to create a powerful sensory experience.  From Yves Saint Laurent to Marlene Dietrich, La Mamounia has long been a favorite destination of the jet set.  One of the most luxurious hotels in the world, La Mamounia is a must see.
Mr. Pierre Joshem, an ex-Peninsula /Raffles General Manager manages this fabulous property and never stops to create the perfect experiences for his guests. Not only is this hotel a haven for relaxation under the sun, but the opulence of the room leaves you enchanted in this Moorish fairytale palace setting.
WHERE TO EAT…
I would like to emphasise that Marrakech is all about food, a feast for the eyes, from breakfast to dinner the city tantalises your taste buds. Although I am not one to indulge in the idea of a buffet, the breakfast buffet at La Mamounia is simply irresistible. I have never seen anything like it. I can't even describe it. The abundance of food is breathtaking. For dinner at night, there is Dar Marjana- an authentic Moroccan restaurant. Although somewhat touristy, the music, the belly dancers, the rose petals, the lanterns, the aromatic orange trees in the open courtyard, one should have this exotic experience. The best way to get there is by horse carriage from La Mamounia.
A drink at the Royal Mansour Hotel bar (a 5 minute walk from La Mamounia) before dinner is a must…
WHAT TO DO…
From La Mamounia, look up for the Koutoubia mosque (it is 77 meters tall, you can't miss it) and walk in that direction. I love spending all my afternoons in the souks, one of the best ways to do it is to get lost. The good thing about this is no matter how big the market is and how much walking you do, you will always end up in Djeema El Fna square, and you will find your way home. The abundance of fresh mint, coriander, cumin, cinnamon, mace, turmeric, preserved lemons, the colours, the scents, will make you dizzy! I love the odours of the souk, the smell of spices, leather, amber, that one can find in the Orientalist perfume.
One gets so tired walking for hours in the souks that nothing is better than sitting down and taking a short break with a sweet mint tea. This is why on my first trip I ended up buying at least 10 carpets. The reason being was because I stopped at a carpet store and the kind hearted owner offered me one of the best mint teas I've had. I felt compelled to buy a carpet each time. Luckily, I still use those carpets for when I'm entertaining with a Moroccan theme at home. Just be aware of the shipping cost.
As the sun goes down and the stars come up, Djemaa El Fna comes to life! Fortune tellers, henna artists, singers, belly dancers, musicians, snake charmers, food and drink stalls suddenly appear et la fête commence! Marrakech is a city packed with wonderful activities, from sightseeing, shopping, to quad biking in La Palmeraie dunes and desert to a trip to la Vallée de l'Ourika with breathtaking views.
Upon your arrival at la Vallée de l'Ourika, the sight of hundreds of donkeys gathered awaiting their masters will greet you. It amazes me that they can tell which donkey belongs to who. Something you must experience!
A day trip to Essaouira, situated three hours away from Marrakech by car on the Atlantic ocean, is a must see. I could talk about it for hours, but I don't want to bore you! Not to mention the time we went skiing in the Atlas, two hours away from the city. Another story. I can say like Yves Saint Laurent, Marrakech is my passion. I can give you great Moroccan recipes, show you how to entertain the Moroccan way, I will probably end up in Marrakech one day. If only my husband would have agreed to buy me that riad 20 years ago.
WHERE TO SHOP…
Last year I opened a boutique at La Mamounia, which has always been a dream of mine. I just returned from Marrakech this month after attending the Dior show (magical) Everyone of course was at La Mamounia. My new boutique offers my luxury resort and ready to wear lines, and range of accessories and silk caftans perfect to wear from day to night in Morocco. If you have never worn a caftan, Marrakech is the place to wear your first one. And never forget your chunky bracelets or multi bangles to complete the look, Adopt the "Getty look", the Elizabeth Taylor look. It's such a great look; although covered from head to toe, one looks very sexy in a caftan.
Marrakech is nice and warm in the day, but gets really cold at night. You are in the desert. I never travel without my long cozy cardigan, that is just perfect to wear on the plane, or to wear over any dress. (Carine Roitfeld bought one from me while staying at La Mamounia ) Do not forget my metallic bustier swimsuit. Not only can you swim in it, but you can wear it under your day dress or night dress or with a skirt. It is also a great garment to wear when you are trying on something as the souks don't have fitting rooms!
Bon voyage!
Featured Posts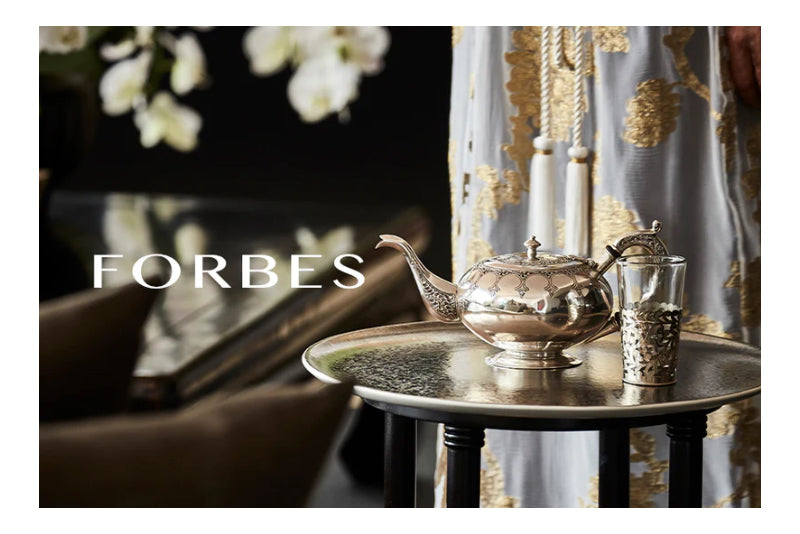 Fashion Designer Marie France Van Damme Launches 'Curated By MF,' A Globally Inspired Home Decor Platform And Line Emma Reynolds Marie France Van Damme is a Canadian-born resortwear designer based in...
Read More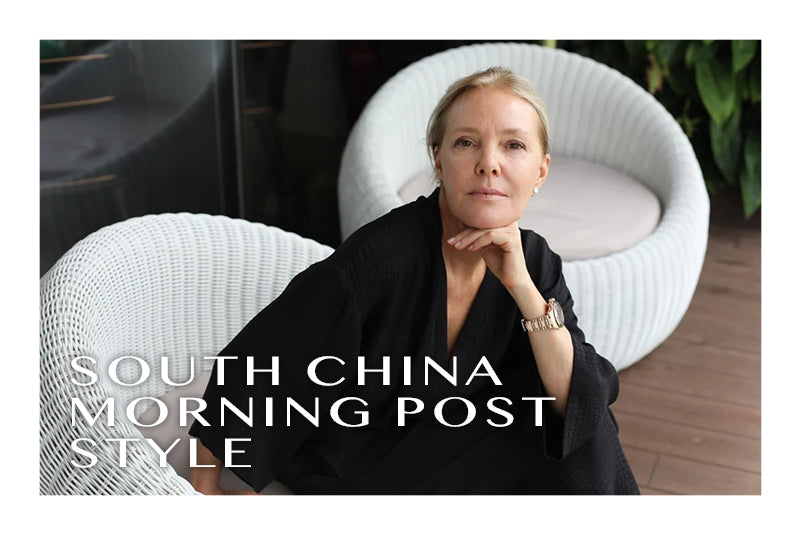 Beyoncé swears by it: Marie France Van Damme designs luxury resort wear that celebrities flock to buy  After working with fashion retailers Marks & Spencer and Saks Fifth Avenue, then...
Read More