I long for the days when I was able to visit Marrakech, our store in La Mamounia, and our wonderful team there – which of course, was always just an excuse to spend time in one of my favourite cities. So, for the month of October, I wanted to transport you to this dazzling place, to show you why I fell in love with it. Starting with some of my favourite features of the Red City…
An intoxicating tangle of streets and corners, the souks of Marrakech are a true sensory experience - and one of my favourite places to find inspiration for our collections. In the deep depths of the Medina I once found a soft, pink body cream made from roses, named 'Marie France.' It has kept for years, and it still brings a smile to my face now.
The ancient square of Jemâa el-Fna has an atmosphere like no other. The streets – all of which lead you to the labyrinth-like marketplace – are all lined with vendors, snake charmers and serenading musicians, and it is here you'll find the best Medjoul dates in the city. Soft, sweet and velvety with exceptional flavour, this sacred delicacy is perfect to snack on whilst exploring the souks – but far too good to use in your sticky toffee pudding.
At the edge of the city's most northern point lies a palm oasis of several hundred thousand trees, otherwise known as a Palmerie. Legend has it, this was created from date seeds cast off centuries ago by Arab warriors. Can you spot the lone date tree in this image?
After a long day in the Medina, the Royal Mansour is the perfect place to relax. Tucked away in the hotel is the glamorous, art-deco inspired main bar. Everywhere you look you're surrounded by hypnotizing, intricate details – such as this image – which help set the mood for your nightcap. Another one of my absolute favourites, La Mamounia is always a must in
Marrakech – not to mention our fabulous store that's housed there. 
Morocco's inspiration can be found in many of our collections; the colours, the cuts, and the clothing itself – which is evident in this image of friend of the brand Man Fan Ling featured here wearing our iconic Croco Jacquard Boubou.
Another example are our
babouches
. Handmade in the souks using our finest silk fabrics they are the perfect shoe to don around the house, whilst our gold embroidered
boubou
 will make you feel fabulous wherever you choose to wear it.
Our racer back
dress
, also featured here, has been inspired by the warm colours of Marrakech. Metallic threads have been weaved into a featherweight, silk chiffon to create intricate peonies, and is as luxurious to the touch as it is to the eyes. We might not be on holiday, but we can certainly choose to wear something that whisks us away to somewhere
a little more exotic. Or if reading a book is how you relax and escape, may we suggest Le Désir du Maroc? Much like its namesake, it's intoxicating…
A long-standing tradition in Morocco, zellige tiles line the walls and floors of the Red City. Crafted from clay, each one of these perfectly imperfect tiles is totally unique. Meeting the wonderful artisans of the Medina who produce such masterpieces and learning about their
extraordinary craftsmanship is a privilege. These talented artists are some of the last of their kind. At La Mamounia, our home away from home, the beautiful works of the master artisans at Yahya Group can be found throughout the hotel. Featured in the image below, we adore the shadows their lamp casts on our hand-braided leather
Jay Ahr Caba
.
Featured Posts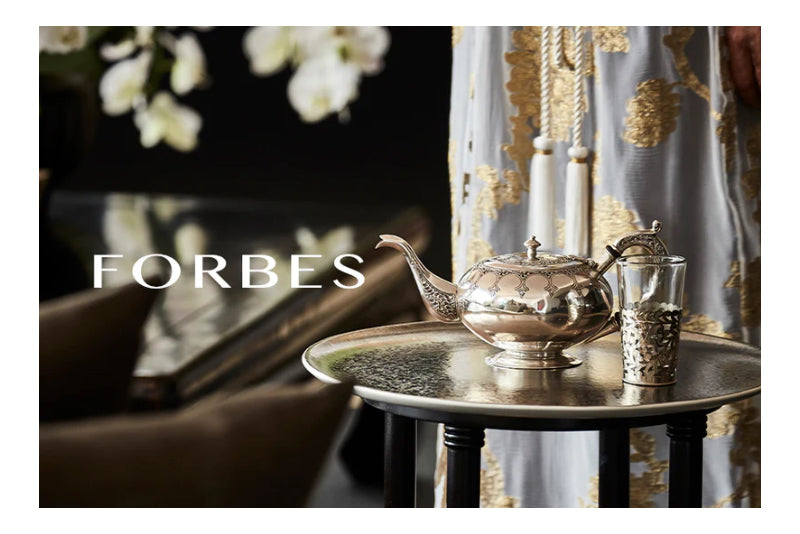 Fashion Designer Marie France Van Damme Launches 'Curated By MF,' A Globally Inspired Home Decor Platform And Line Emma Reynolds Marie France Van Damme is a Canadian-born resortwear designer based in...
Read More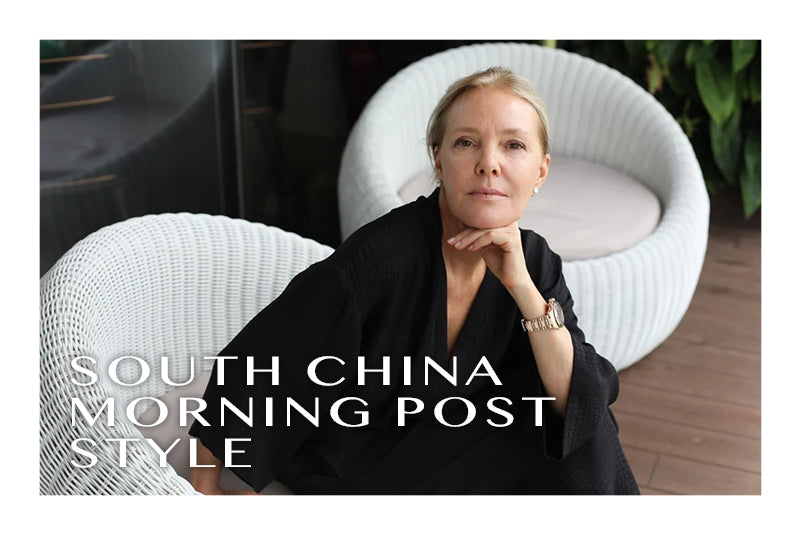 Beyoncé swears by it: Marie France Van Damme designs luxury resort wear that celebrities flock to buy  After working with fashion retailers Marks & Spencer and Saks Fifth Avenue, then...
Read More